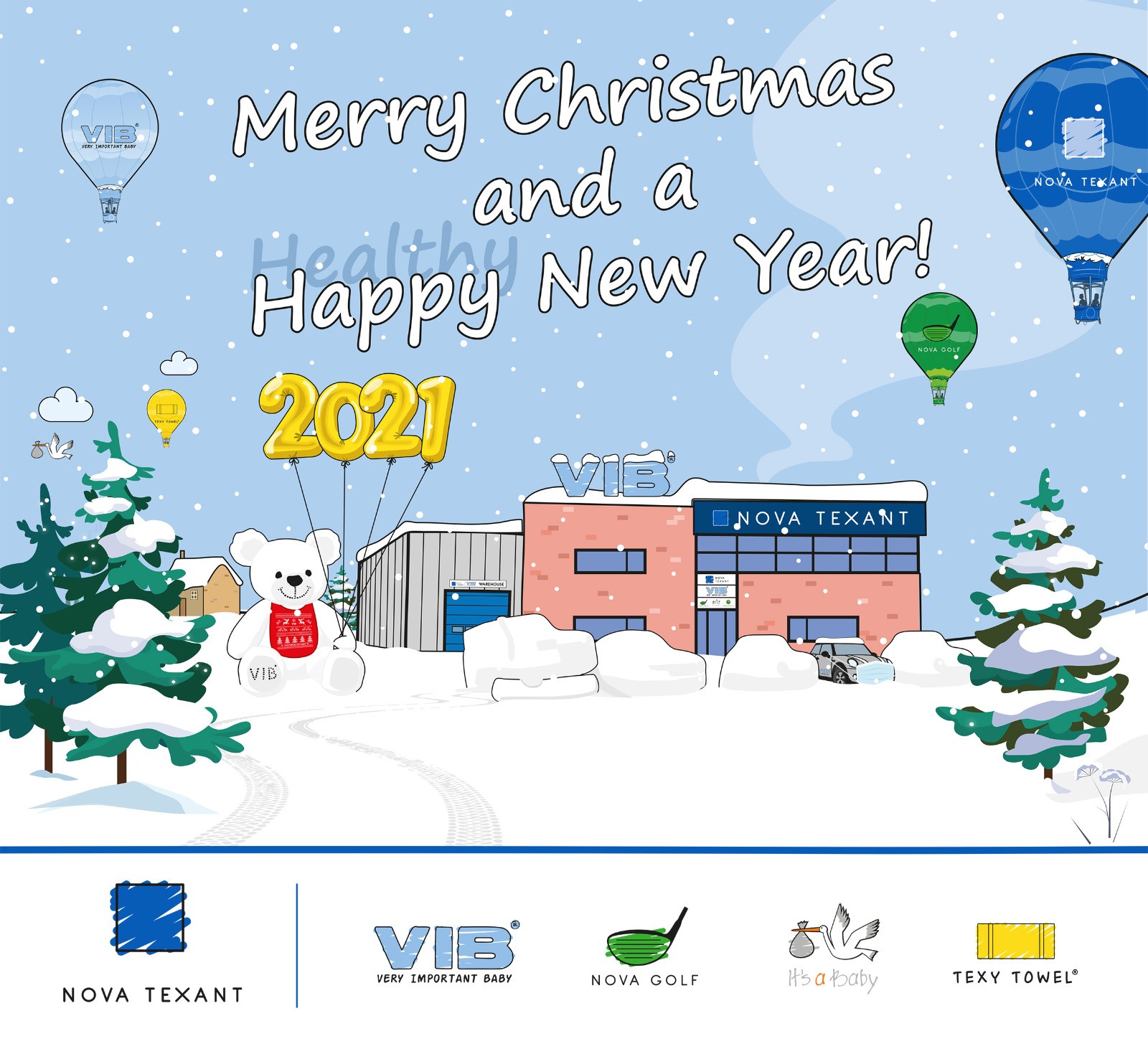 VIB | Very Important Baby® wishes everyone happy holidays and a happy new year
The holiday season is upon us once again. A good time to look back and reflect on this past, rather special, year. But before we do that, we would love to thank all our VIB® fans for your enthusiasm towards our brand and the many great posts on our social media channels. Thanks to you, against all odds we made it yet again another successful year where a lot of VIB® products were sold.
What a surreal year we all have endured in both our business as private lives. Things that seemed unthinkable became reality this year, and the things that we normally took for granted suddenly became the talk of the town. Commercially a year with many challenges. But thanks to the hard work and adaptability of our entire team and our loyal VIB® fans, we can look back on a successful and healthy year. In several areas we have made significant progress and our team has been expanded with new great talents. And above all we have strengthened the foundation for the many opportunities and (international) growth for the coming years of our various brands and private label productions.
The year 2020 was a year with many new products for our baby gift brand VIB® and a lot of growth in brand awareness and on our social channels, also thanks to you. There were also several nice collaborations and marketing actions.
For example, the campaign with the car brand Mini and during the first 'intelligent lockdown' we made a lot of people happy in a television program with a 'hug' for those who deserve it so much in these times.
With great enthusiasm, energy and confidence, we look forward to a successful and above all healthy 2021!
On behalf of the entire team of VIB® - Nova Texant,
Merry Christmas and a Healthy New Year!