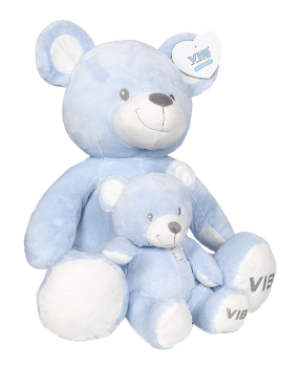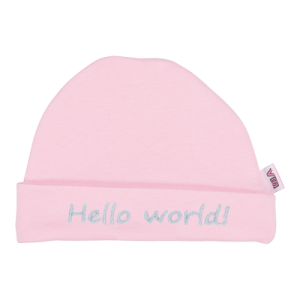 The VIB® network
We do not sell our collection online, but only through an exclusive network of connected points of sale in the Netherlands, Belgium, Germany and other European countries. VIB® dealers may use, free of charge, our in-house developed VIB® stand that hardly takes up any space and that is a real eye-catcher in your store. In addition, each VIB® dealer can take advantage of attractive margins, active promotion by our head office and a permanent representative who visits in person on a regular basis.
An authentic VIB® stands out from the crowd
VIB® stands for originality and top quality at a low price. It is also good to know though that, whether you opt for an individual cuddly toy or a complete VIB® clothing set, you always buy baby gifts that are manufactured in accordance with the most stringent requirements for employment conditions and the environment. It goes without saying that all VIB® cuddly toys bear the baby-friendly 0+ CE marking.
Labels

Soft and luxury VIB® labels

High requirements

VIB® products have a luxurious finish and are manufactured with the finest materials. All our products meet the highest requirements!

Recognition

An authentic VIB® stands out from the crowd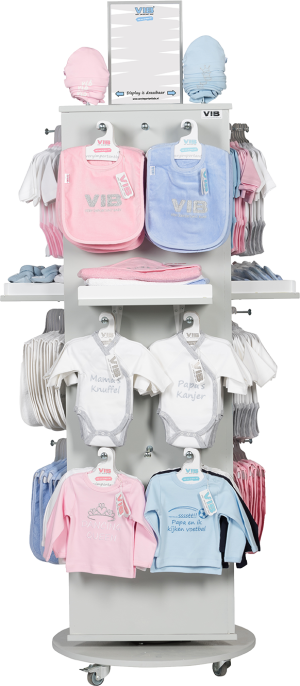 Advantages:
A unique product developed in-house by VIB®!
Free of charge
Supplied ready for use
Eye-catcher in your store
All products grouped together
Conveniently arranged
Rotatable
On wheels
Luxurious look, wooden structure
Draws in customers
Keeping a stock
Sells faster
Do you also want to become a VIB® dealer?
Are you interested in hearing all the benefits of the VIB® dealership? Or do you want to know more about the largest brand for the littlest ones? If so, please fill in your details here and one of our representatives will contact you as soon as possible to tell you more and of course show you more.
You are also welcome to call us at +31 182 785 071.