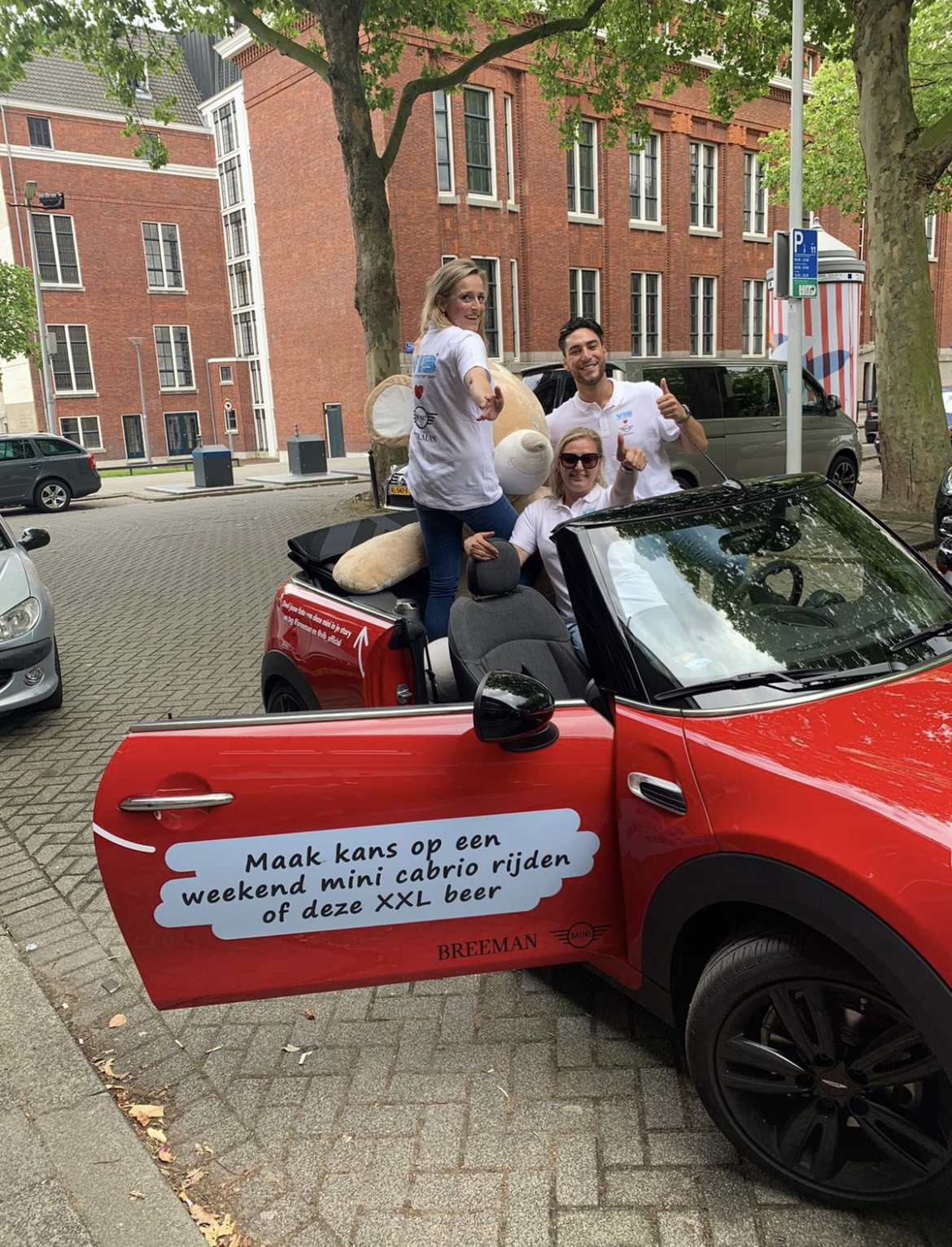 Who is in Rotterdam this weekend?
Who is in Rotterdam this weekend?
We teamed up together with MINI Severs Breeman and have created the best give-away promotion, yet again. After the success of last year, we just had to repeat this promotion. This weekend only on the following date, Friday 23 to Sunday 25 July.
We are going to give away a beautiful MINI S convertible for a weekend!
In addition, there will be many VIB® prizes to raffle off.
The VIB® promotion team will be touring Rotterdam and the surrounding area in the MINI convertible with the big VIB® bear, attracting a lot of attention.
If you see the MINI driving, take a picture and share it on your Instagram account or story and tag @seversbreemanmini & @vib_official.
We will also be visiting some of our loyal VIB® dealers, where we will be standing everywhere for an hour handing out fun giveaways and giving everyone a chance to get in on this fun action.
You can find us, among others, at;
- Erasmus MC / Sophia Children's Hospital
- Boulevard Nesselande
- Shopping center the Binnenhof
- Alexandrium Shopping Centre
- Centrum Overschie
- Centrum Krimpen aan de Lek
- Maasstad Hospital
- Rotterdam Centre
Will we see you there?
Participating in the win action is simple: Take a picture or make a short video. Share this photo of the VIB® MINI with our XXL bear in the back on social media (Facebook or Instagram).
Attention! Make sure you tag VIB® & SEVERSBREEMANMINI for a chance to win.
Follow us on Facebook:
https://nl-nl.facebook.com/VeryImportantBabyNL/
Follow us on Instagram:
https://www.instagram.com/vib_official/tagged/?hl=nl
Will you participate too?