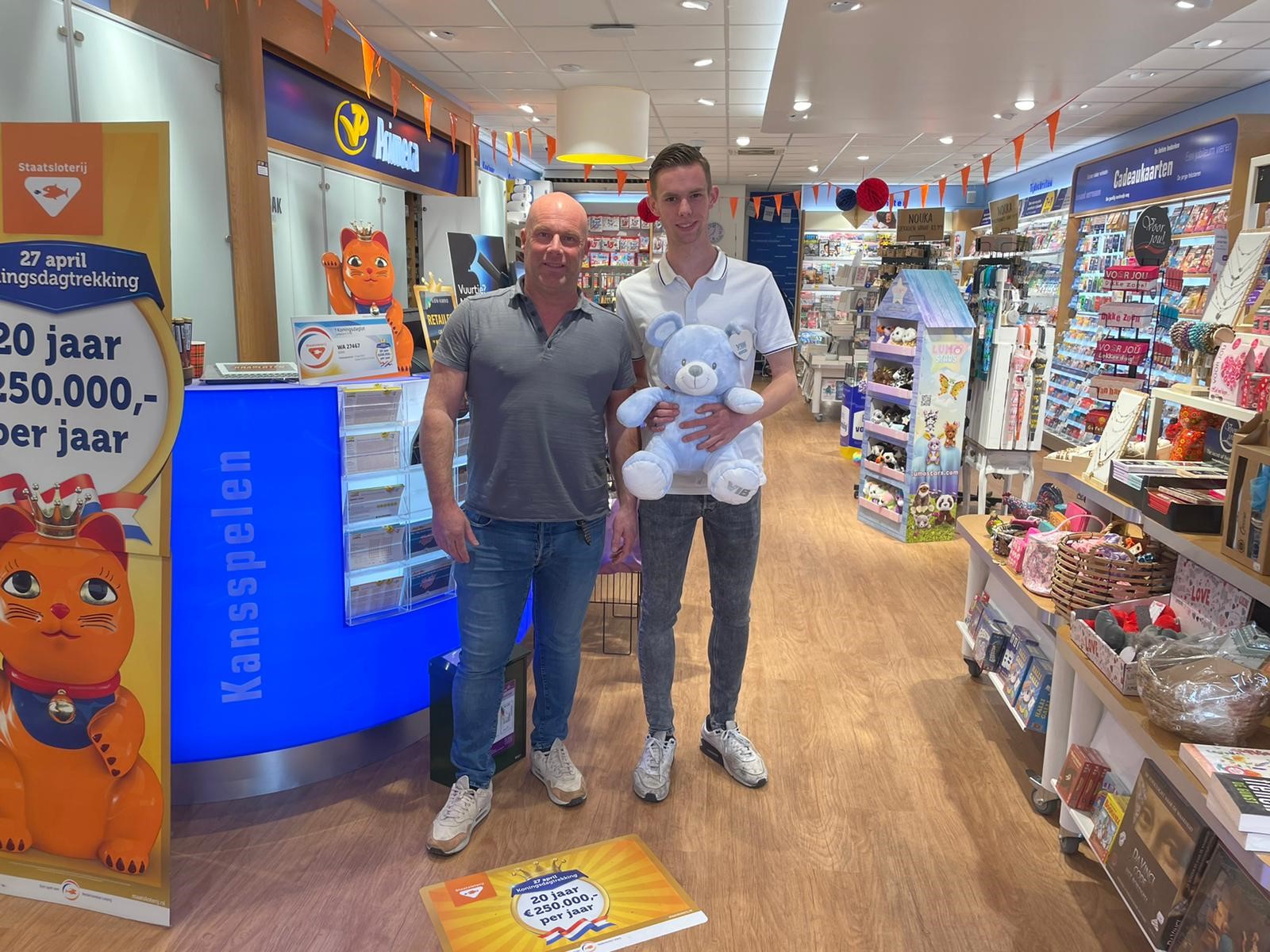 Dealer of the month
This month, we have a nice new dealer of the month. Namely Primera Nunspeet / Ermelo.
They have been customers for many years now. They came into contact with VIB® because they had taken over Primera Nunspeet and we already delivered there, idem ditto for Ermelo which they recently took over as well. Besides the regular VIB® furniture, they have a lot of expansion because they also created a wall to present, among other things, our fun 60cm bears in all colours.
A very nice and active customer where our colleague Brian likes to come for his service visit. They are always very enthusiastic about VIB® and are open to advice for additional sales, and our love of Feyenoord is a good match, according to Brian.
In Nunspeet, there is little in the way of fun baby gift products, which makes VIB® a great addition to our range and especially the price-quality ratio is very good, according to Janine and Berry (entrepreneurs Nunspeet/Ermelo).
When we asked Berry and Janine what the advantages are of the personal contact with their representative Brian, they could be very brief: 'Feyenoord hahaha and just good contact, if there is anything then Brian is there and he arranges it for us. So we recently ordered nice private label bibs for both Nunspeet and Ermelo. VIB® fits very well into the range for our shops. We get a lot of demand for gifts and our shops attract a lot of different people. From tourists to dayjess people who go cycling through Nunspeet or Ermelo. So we have something for everyone.
In short, after several years VIB® dealer, still as enthusiastic, maybe even more enthusiastic :)
WE LOVE VIB®-FANS!