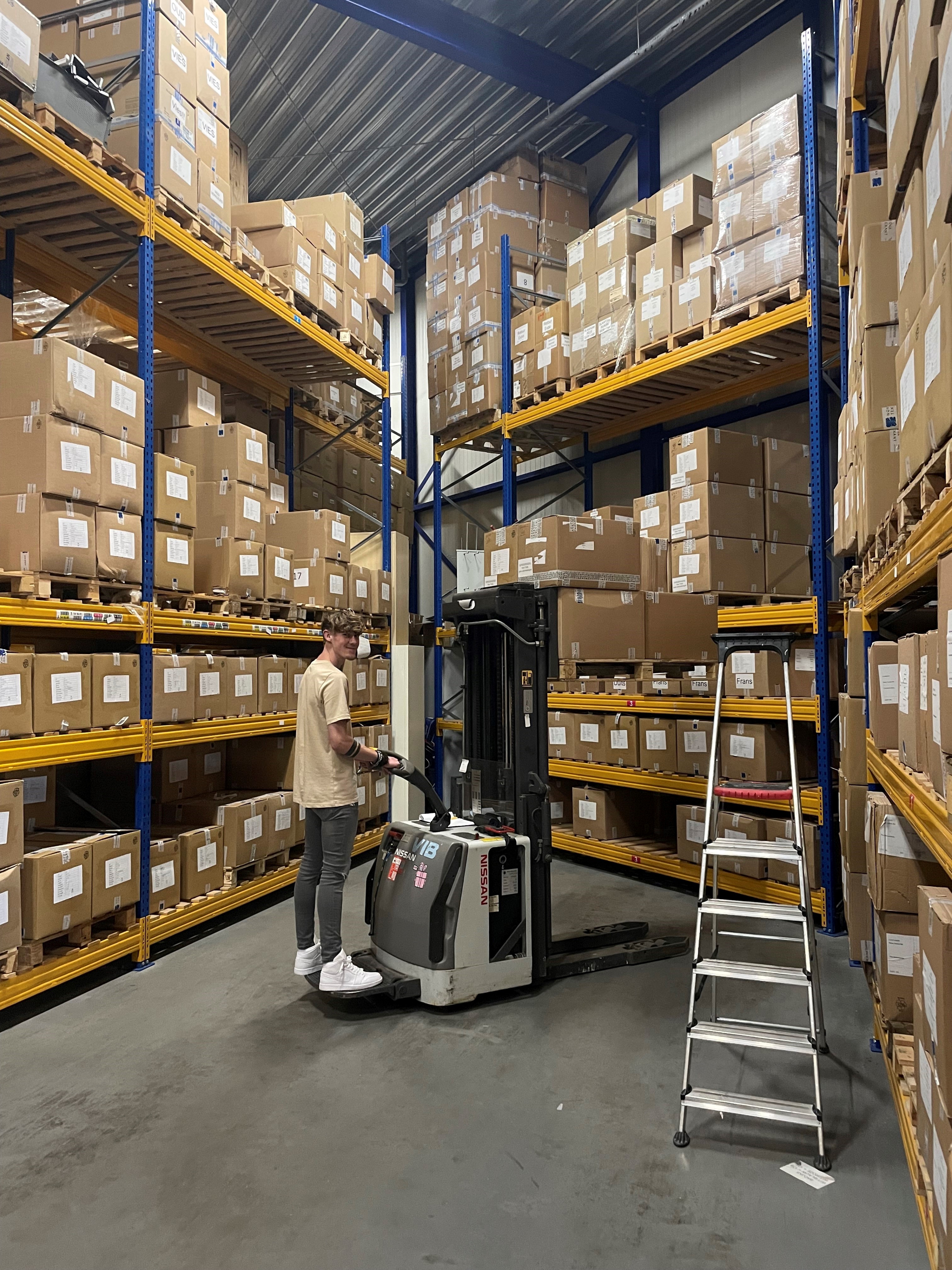 Meet Jimmie
Jimmie started working for us 3 years ago with a part-time job in the warehouse during his studies. Soon this job became a permanent contract.
He has proven himself over the years and has therefore made the step to manager of the warehouse and distribution.
With great enthusiasm he started in his new role since June 1.
'I am very happy with the opportunity I now have, it is a very nice team to work with. Hard work but also room for a joke in time' according to Jimmie.
Jimmie, good luck with this great opportunity to grow within our company.