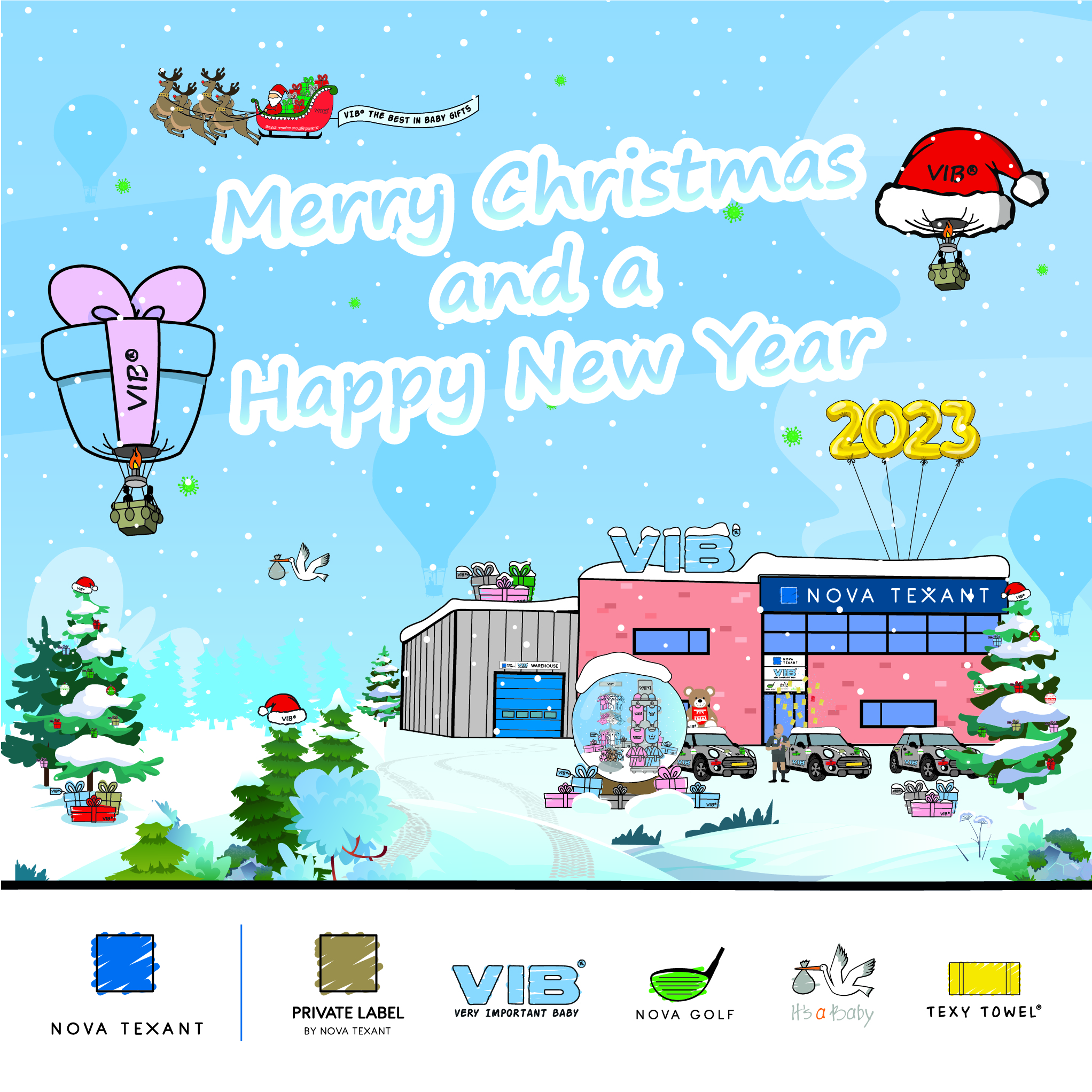 Merry Christmas and a Happy New Year!
What a year of contrasts. By now we have almost forgotten that this year began with closed stores and society.
How happy we are to end this year festively with each other, drinks, conviviality and (VIB®) hugs.

On our Christmas card, we look back this year with some general highlights from 2022, and look ahead to 2023 with a subtle hint to a new concept we will launch. Do you see the hints?
As Nova Texant, we look back on a successful year with nice growth for our various brands. Also for Nova Texant Private Label we are proud that we were able to invent, design and produce new products for many existing customers. We were also able to welcome many new customers and build new long-term partnerships.

For VIB® we have, together with you, been able to make a lot of dads, moms, grandparents and many others happy with surprising moments and beautiful gifts.
VIB® ♥ Retail
This slogan was launched to emphasize our close and personal partnership with retail over the past fifteen years.
Because we still focus on continuing to grow 'together with retail' and continue to build on the VIB® brand and all the beautiful moments surrounding pregnancy and birth.
To this end, we are already launching an entirely new concept in the first quarter, in which many retailers and consumers will be made happy. Curious? To be continued...

With great enthusiasm, confidence and a smile, we are looking forward to next year to build and grow together with you.
From Waddinxveen we would like to thank all our fans. We wish you happy and festive holidays and all the best for 2023!
Love on behalf of the whole team of Nova Texant - VIB®.