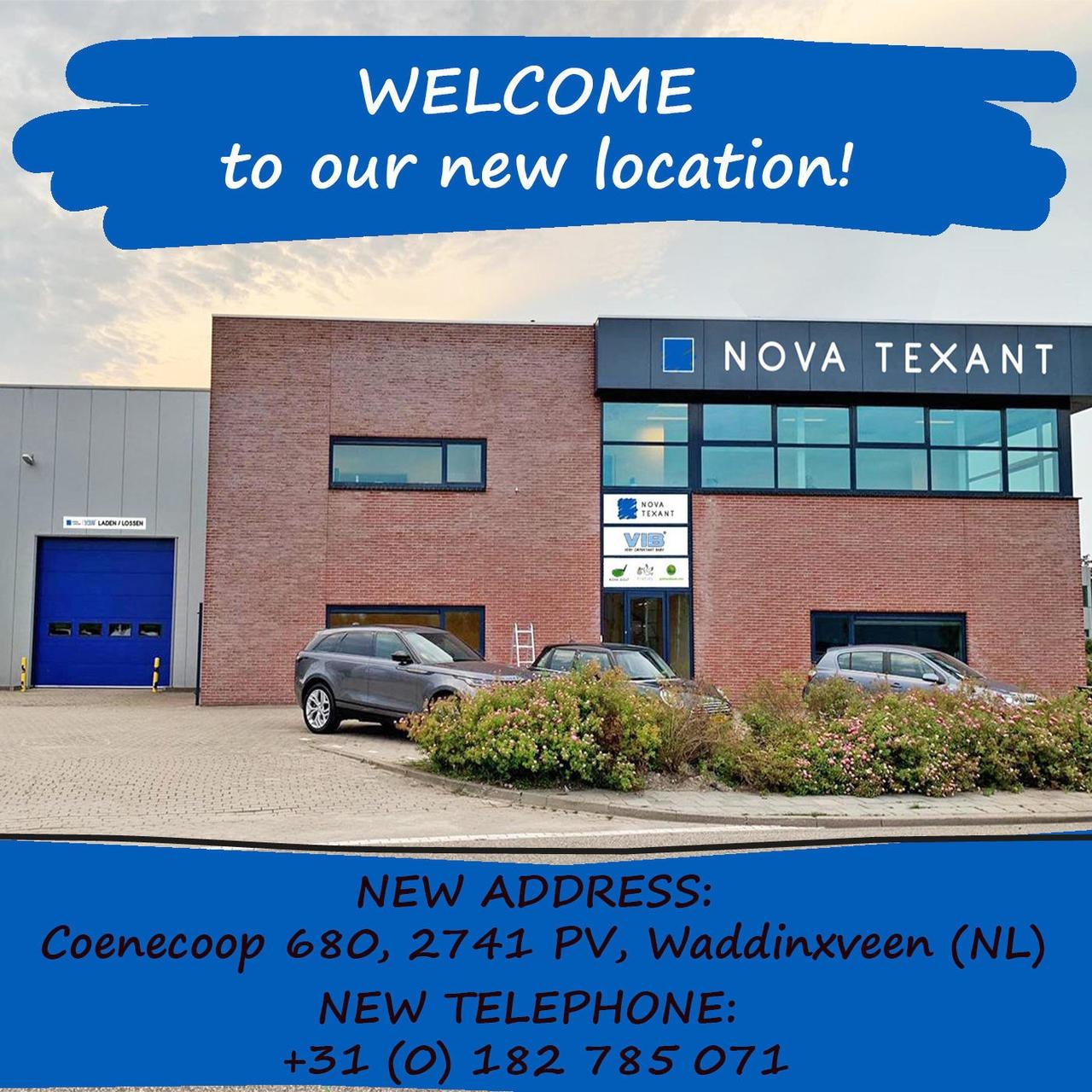 Welcome to our new location!
Proud to announce, we have moved into our fully functioning new location! Our office, warehouse and showroom can now be visited in Waddinxveen (NL). The new location has much to offer. A great working environment for our team. Space, which in its own truly is inspiring. The room allows for further growth in expanding our brands in the Netherlands, Europe and abroad!
Our brand VIB | Very Important Baby® moved with us. And of course our other brands: Nova Golf, It's a Baby, Nova Texant Private Label and Golfhanddoek.com.
Nova Texant B.V. - VIB | Very Important Baby®
Coenecoop 680
2741 PV Waddinxveen
+31 182 785 071
info@novatexant.com
www.novatexant.com
We hope to swiftly welcome you in our showroom, or at your location through our familiar field staff.