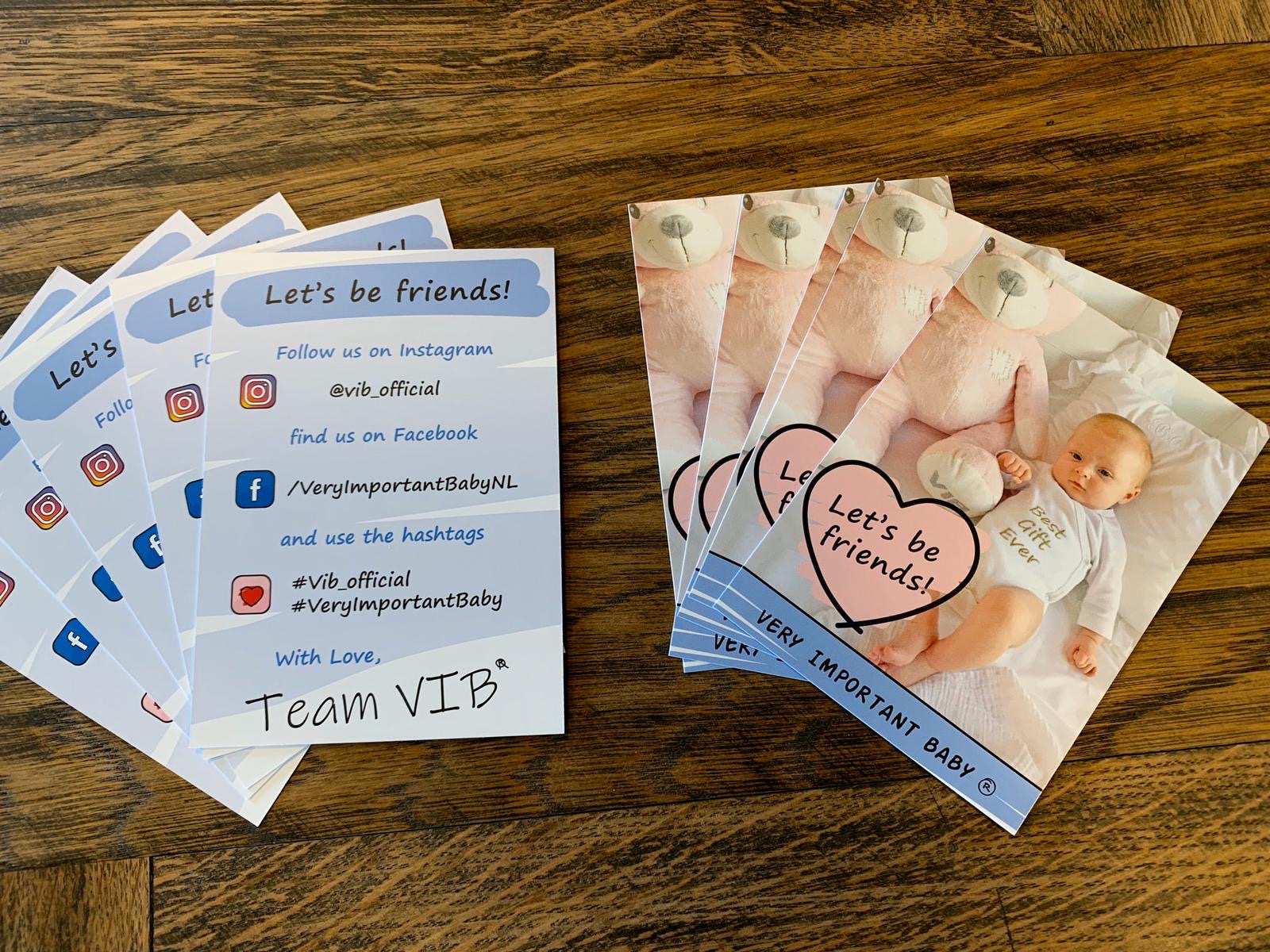 Let's be friends!
The text says it all... Let's be friends!
These fun tickets aim to get even more followers and content on social media and we will use them actively. Available at your nearest VIB® dealer.
We love our VIB® fans and are thrilled to receive photos of you with fun products from our range. If you like it, we will share it with you.
We already have more than 15 thousand followers on instagram. This makes us happy of course!
Are we already friends?
Follow us:
and use these hashtags:
#Vib_official
#Veryimportantbaby