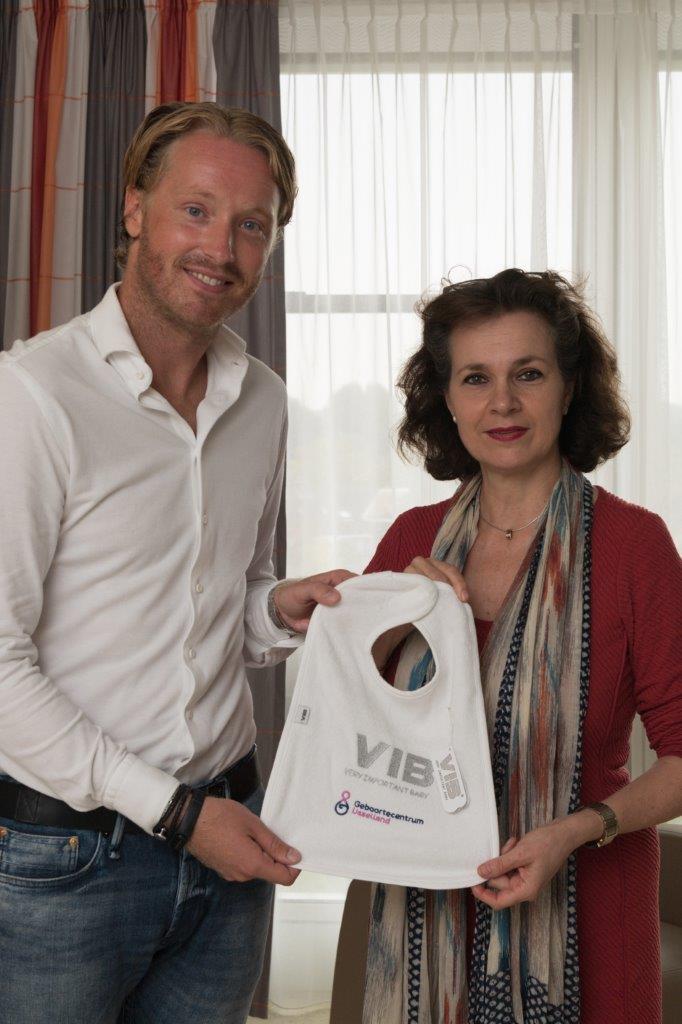 'Proud of this unique collaboration'
Maternity Center in IJsselland Rotterdam receives bibs for a year! Such a generous gesture from the company Very Important Baby (VIB®)!' according to Mrs. W. Timmersmans (project manager of the Maternity center). VIB® donates a beautiful bib for each and every baby born at the Maternity Center in Ijsselland Rotterdam. The maternity center appreciated this kind deed greatly, quote it is a lovely gift for the new parents.
VIB® is a brand that stands for originality, quality all for an affordable price. Whether you choose one our cuddly toys or a product out of our textile collection. One thing is sure, you will be purchasing a baby gift that has been produced according to the highest requirements in terms of employment conditions and work environment. All cuddly toys are equipped with the baby-friendly CE marking 0+ and only the finest Oeko-Tex certified cotton is used. The quality of the collection is important. As we say here at VIB® the best and only the best for the little VIB!