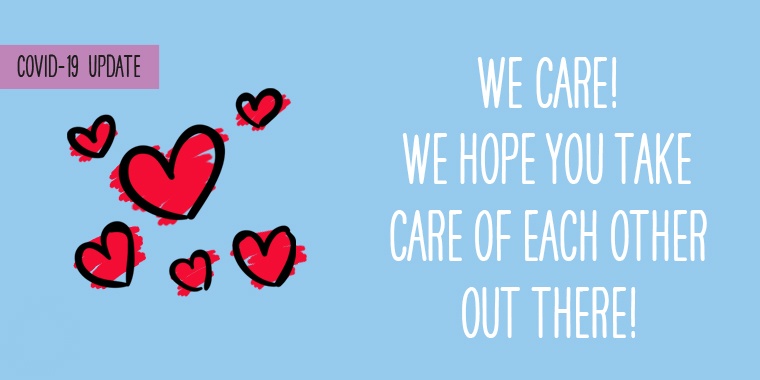 We Care! 💕 We hope you take care of each other out there! ❤️
We Care! 💕 We hope you take care of each other out there! ❤️
For understandable reasons, we receive questions about the Coronavirus outbreak in relation to our colleagues and deliveries.
We would like to inform you about the state of affairs. In doing so, we try to find the best possible balance between prudence in our actions on the one hand and common sense and the preservation of peace and positivity on the other hand.
Our focus is mainly on finding the right balance between the well-being and health of employees, customers and the continuity of our deliveries to our VIB®-Dealers. We follow developments closely and are continuously informed about the measures and actions we take proactively.
This means that we follow the advice of the RIVM in all cases.
Various measures are taken at the office and in our warehouse, or colleagues work from home if possible. This keeps us accessible and available for all questions.
VIB®-sales advisors come into contact with many people in many different places on a daily basis. Because the safety and health of our colleagues, customers and business relations is number one for us, we have temporarily stopped our physical service visits.

Of course, our VIB®-Dealers can still contact their permanent sales representatives or place their orders via the retail environment, which means that our furniture in the country remains well stocked and our VIB®-Fans can still contact their VIB®-Dealers nearby for the time being.
By remaining positive, working in a safe environment and joining forces, we can still fulfil our orders to retailers on a daily basis and leave our warehouse safely.
We hope you and the important people around you are doing well. The health of family, our colleagues, retailers, VIB®-fans, our factories and all the people around the world are extremely important to us.
We're here for you now, for all your questions and orders.
Again success in this unreal time and stay healthy! ❤️
Love,

On behalf of the entire VIB® team