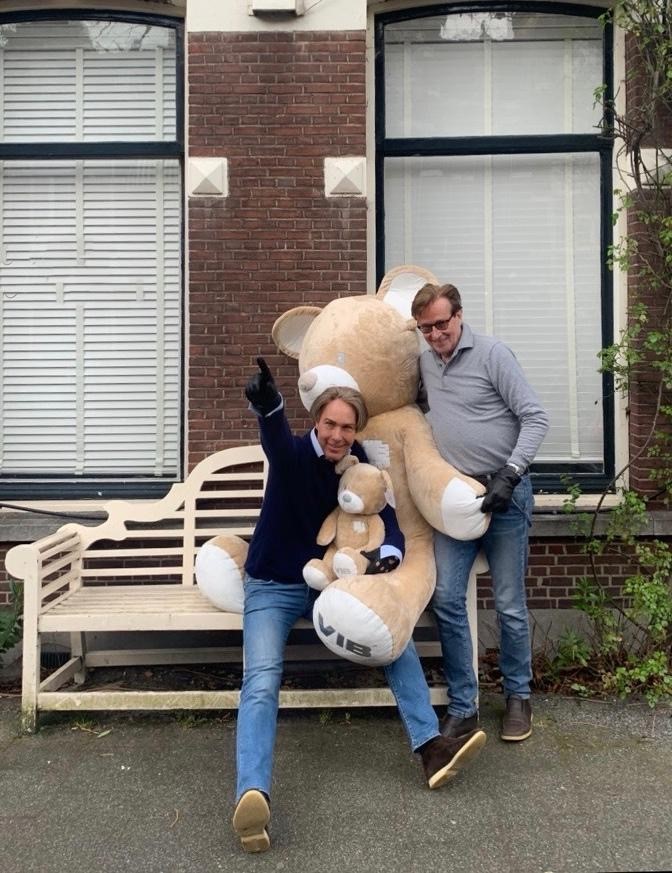 Bear hunting in the Netherlands!
What is the #bearhunt and where does it come from?
The bear hunt is an effort to distract children from the Coronavirus and is inspired by the picture book " We go bear hunting", published in 1995. In the book a father and his four children go bear hunting and during this hunt they experience all kinds of exciting adventures. The concept for this hunt is actually very simple: people put a bear in front of the window and if you go for a walk around your block with your child(ren) you can look for the bears in the windowsills in the neighbourhood together with them. Then you keep a record of how many bears you have seen.
Bear hunting is a whole new concept in the Netherlands and yet we are now massively looking for cuddly bears.
The hilarious Dutch famous couple Frank and Rogier, you may know from the SBS6 show 'Paleis voor een Prikkie', also join in and place a plush bear from VIB® in their living room. It was magnificent gentlemen and thanks for your enthusiasm!
Have you already seen our VIB® bears in your neighbours' window frame? Or maybe even our XXXL bear on top of the VIB®-Mini?
Tag us via Instagram @vib_official and use the #berenjacht
Check out the A-M-A-Z-I-N-G footage of our colleagues Andrew and Santana visiting Frank and Rogier in The Hague.