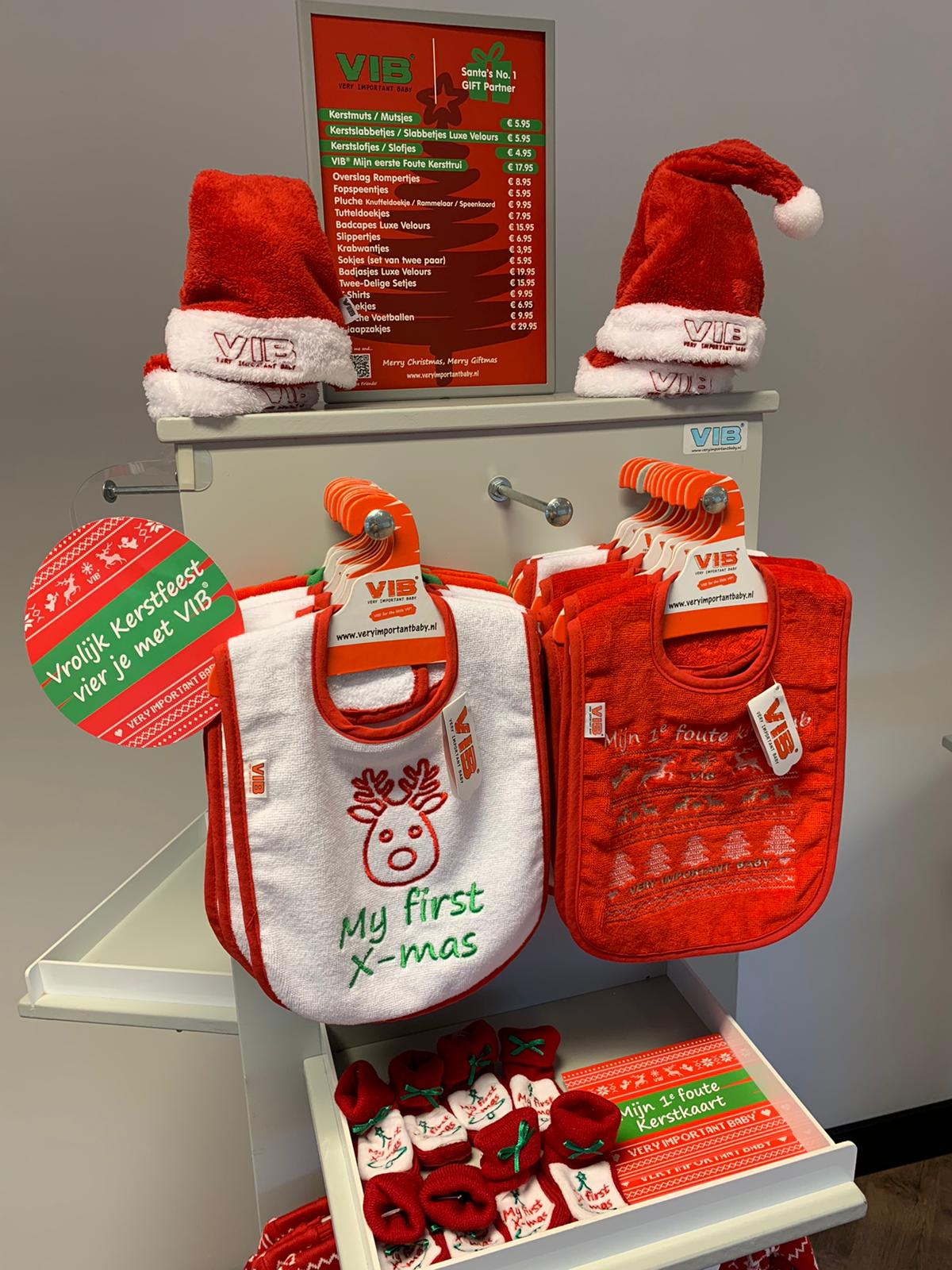 Shop a cute Christmas outfit for the little ones at a VIB® Dealer near you…
Almost all of the VIB® Christmas packages have now left our warehouse. This year's VIB® Christmas collection is really going to pop out on the VIB® display, not to forget the collection is more fun and complete than ever before :) Do you have them yet?
The VIB® Christmas collection is only available at our physical VIB® retailers or online via a few selected sales points that also have a web shop in addition to their store. In need of a cute Christmas outfit for your little one? You will always succeed at one of the many VIB® Dealers in your area. If they don't have what you are looking for, they will be more than happy to order it for you.
Find a VIB® retailer nearest to you with use of the link below via our website.
https://www.veryimportantbaby.nl/en/find-your-vib-dealer/